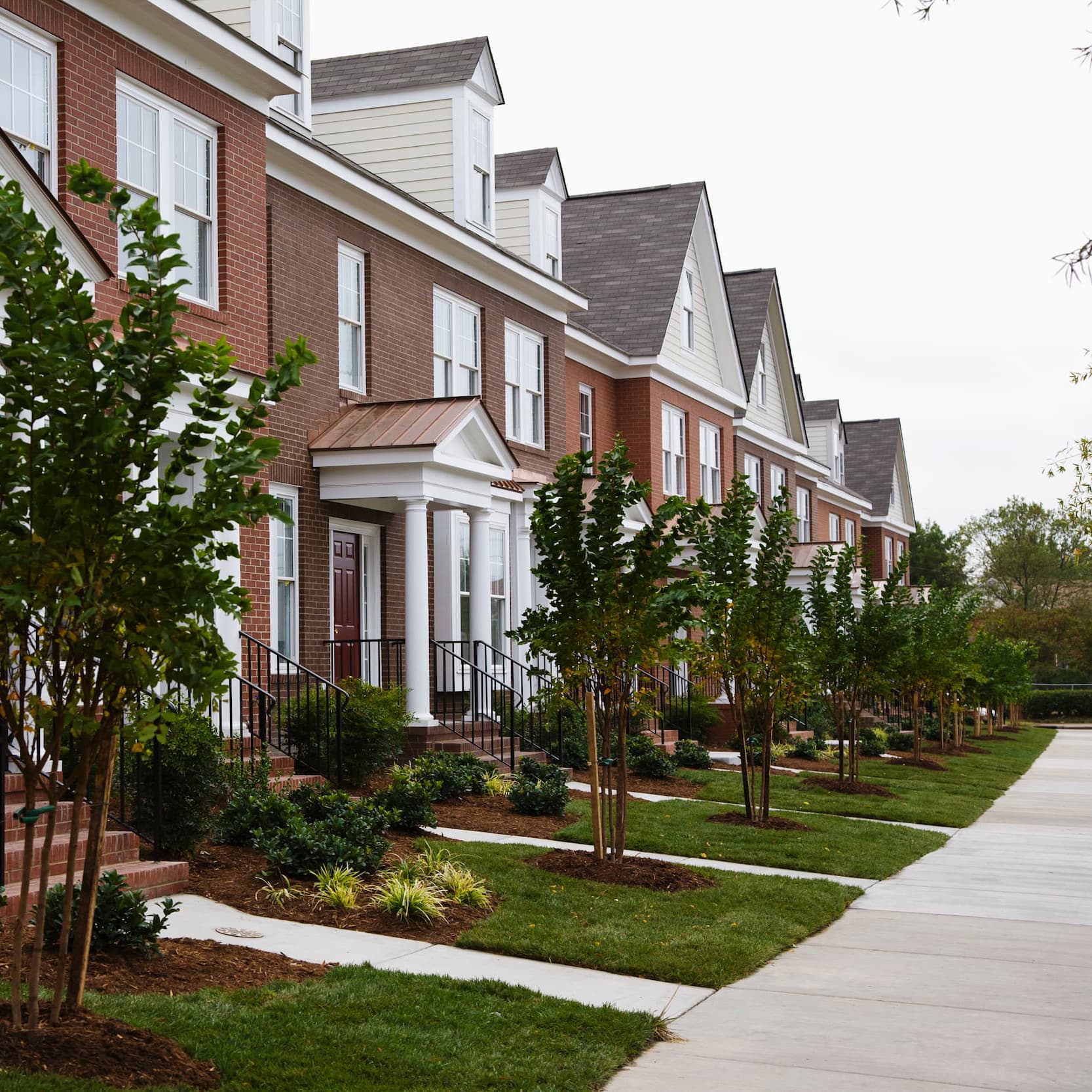 Specialized Multifamily Roofing Services by eRoof: Ensuring Safety and Comfort for Your Tenants
eRoof understands that multifamily properties require specialized roofing services to ensure the safety and comfort of their tenants. That's why we offer multifamily roofing services that are tailored to the specific needs of each property. We provide a range of services, including inspections, repairs, replacements, and maintenance, to keep your property's roofing system in optimal condition.
Our team of experts is highly skilled in multifamily roofing and has years of experience working with different types of properties, including apartments, condos, and townhomes. We use only high-quality materials and the latest techniques to ensure that your roofing system is durable, long-lasting, and can withstand harsh weather conditions.
At eRoof, we understand that roofing issues can cause significant disruptions to your property and its tenants. That's why we work efficiently and promptly to complete your project with minimal disruption to your daily operations. We prioritize clear communication and transparency throughout the entire process, so you can be sure that you are informed every step of the way.
If you're in need of multifamily roofing services, eRoof is your trusted partner. We provide reliable and efficient services that are tailored to your specific needs, ensuring that your roofing system is functional, safe, and enhances the appearance of your property. Contact us today to schedule a consultation and experience the exceptional services that we offer.
I want to accept your bid, what's my next step?
Send us your signed contract by mail, email or one of our employees can pick it up. After signing and submitting the contract, we require a 1/2 down payment before the project coordinator will contact you with a projected start week.
When will materials for my roofing project be delivered?
We deliver the same day as the start date in most cases. We use a crane truck to load the shingles onto the roof. We may need to place materials on the ground due to roof steepness, location of trees, or power lines.
Is debris likely to enter my home?
There is a possibility of debris entering your home. You may want to cover any items of concern that are not already in sealed containers. Please close all windows and avoid opening them until all work on your roof is complete.
Will my gutters be cleaned after work is completed?
Yes, we will clean and remove debris from your gutters that have collected during our work. However, we do not remove debris that existed in your gutter before we worked on your roof.
What happens to my satellite dish during/after the installation?
We can temporarily remove your dish and replace it when the work is finished. The signal returns the majority of the time we reattach your dish. If it does not return, contact your satellite provider for a technician to adjust it at your expense.
Where will the dumpster be placed?
Dumpsters are typically placed in your driveway with wood positioned underneath to protect your driveway's surface. A trailer may be used instead of a dumpster in some cases.
Can I use my driveway during the roofing project?
We advise that you limit your driveway use until the project is complete. Our crews will need full access to your driveway during daytime hours. At the end of the day, we will clean the worksite but there is the chance some debris may remain until we do our final cleanup when the project is completed.
Do I need to be home while my roof is being worked on?
No, it's not necessary. But if you do decide to be home, we recommend limiting your time outside as debris may fall from the roof and cause personal harm or injury.
Will my roof need to be sheeted?
Roof boards need to be sheeted with 3/8" plywood if there is any gapping 1/4" or greater, if the roof boards have dry rot, or if the roof boards are wider than 6″ to pass inspection with the city inspector. This is also recommended by the manufacturer's specifications.
We take pictures to document the sheeting. We cannot determine if sheeting will be required until we remove your old shingles.
Is the cost of roof board replacement included in my bid?
Roof boards that need to be replaced are not included in the original estimate because we can't determine their condition until we remove the old shingles.
What happens if there is damaged or rotted wood?
If we discover damage and rotten wood on your old roof, we will ensure your roof is safe for you and your family. We will take pictures to document the problem and fix it at a rate an hourly rate plus the cost of materials.
What happens if my job gets delayed?
Delays due to weather, illness, and other unforeseen job-related delays cannot be avoided, but don't panic. We work hard to reschedule your project with as little stress as possible. Our project coordinator will contact you as soon as possible to reschedule you for the soonest available opening.
What happens after my project is completed?
Your final invoice will be emailed or mailed to you. For complete roof replacements, you will be given the opportunity to meet with your estimator to receive warranties and lien waivers in exchange for your final payment.
What types of payment do you accept?
We accept cash, check, Visa, American Express, Mastercard, and Discover. We also work with all insurance companies and have financing options that allow for online payments.
What are my options if I decide to reroof?
There are many options depending on your roofing needs. Roofing materials we offer include asphalt shingles, flat roofs, metal roofing, wood shakes, slate or tile, and composite. Each material has different advantages, price points, and levels of expertise needed for installment. Our estimators will explain the right choice for your project. For roof replacement, contact us today.
How much does a new roof cost?
When it comes to the average cost of new roof, there are many variables to consider. These include roof pitch, roof size, the type of roof, number of layers, and the condition of deck boards. To find out how much a new roof would cost, contact us today for a free estimate.
How much is a metal roof compared to asphalt?
Metal roofs can be significantly more expensive than asphalt shingle roofs, but they also have a much longer lifespan. According to State Farm, metal roofs can last for 50 years and often longer. This means that a typical metal roof will last about two to three times longer than a typical asphalt roof, which usually needs to be replaced every 12-17 years. It's important to keep in mind that with metal, you are not only paying more for a premium product and a longer-lasting material, but you are also paying for a specialized, often tedious and involved professional installation. Installing a metal roof requires special skills and expertise, as well as appropriate tools and equipment. Several factors may influence your final price for a new metal roof. These include the type of metal and the roof style you choose, your home's geographic location, and the overall complexity of the roof. If you're interested in a metal roof installation, contact us today.
What are the benefits of a metal roof compared to asphalt roofing?
In terms of the expected durability, longevity, and performance, residential metal roofs are built to last two to three times longer than mid-range asphalt shingles. Metal roofs will generally outperform asphalt roofs in important areas like energy efficiency, hail impact protection, and ice dam prevention. contact us for a free estimate today.
Is a metal roof noisy when it rains?
As far as the frequently-mentioned myth that metal roofs are noisy compared to asphalt, the actual level of noise from raindrops hitting the surface of a metal roof is only 52 decibels versus 46 decibels for asphalt shingles. With solid wood roof decks and insulated attics in most homes, this level of noise is a virtual non-factor and almost negligible. Contact us for a free estimate today.